Vitago
Speculative Design // Emerging Technology // Health & Nutrition
Population boom and the effects of climate change may result in changes in crop cycles and exhausted agriculture, bringing about a shortage on natural foods. As prices increase, we may develop a dependance on engineered and processed food that lack nutrients. In summary, your £5 smoothie could potentially cost up to £35 in 2030.
Work completed with Hiu Ki (Elijah) Ko, XiaoHui Wang, Yiyang Shen
Vitago is a device that offers an alternative nutrient source through transdermal delivery technology augmented by advances in nanotechnology and machine learning. It does not replace the actual consumption of food, but rather monitors and supplement deficient nutrients to meet your daily nutritional needs.
The bracelet is composed of three main parts. (1) Replaceable nano-nutrient pods, (2) smart casing with integrated epidermal electronic circuits and (3) an electric conducting strip. These parts work conjunction to deliver you nutrients.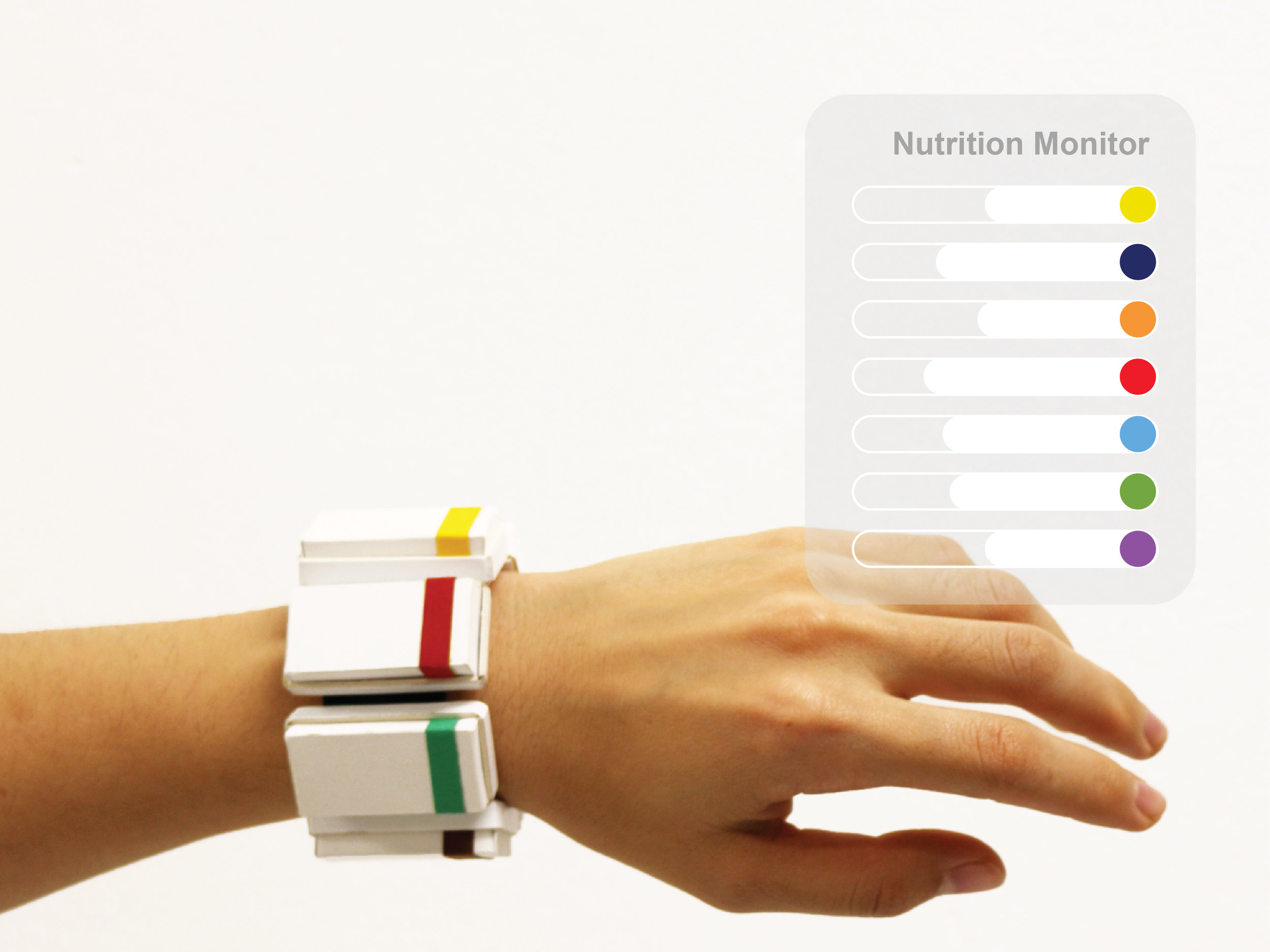 1 Monitors your nutrient levels throughout the day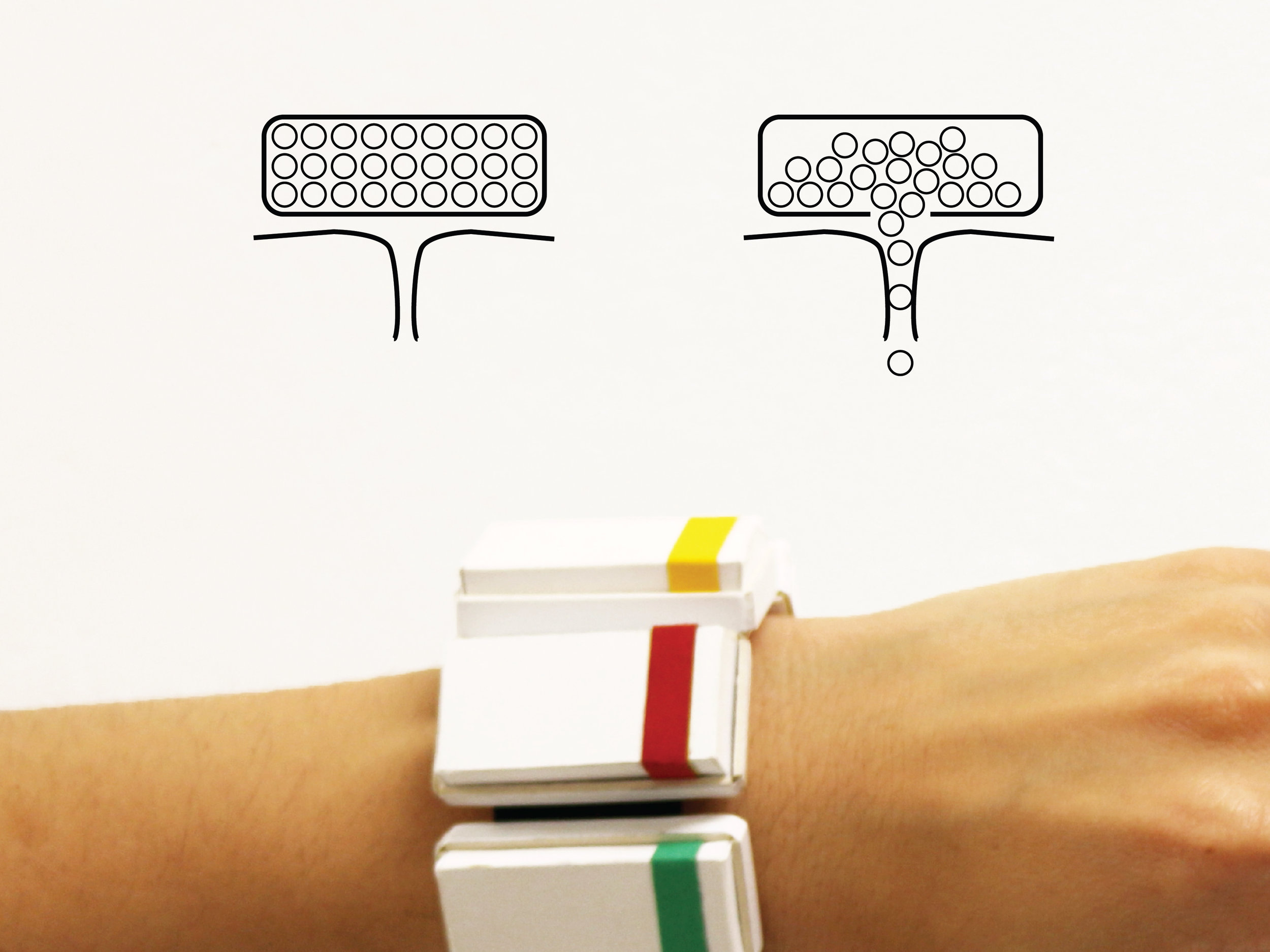 4 Release nano-nutrients from pods into skin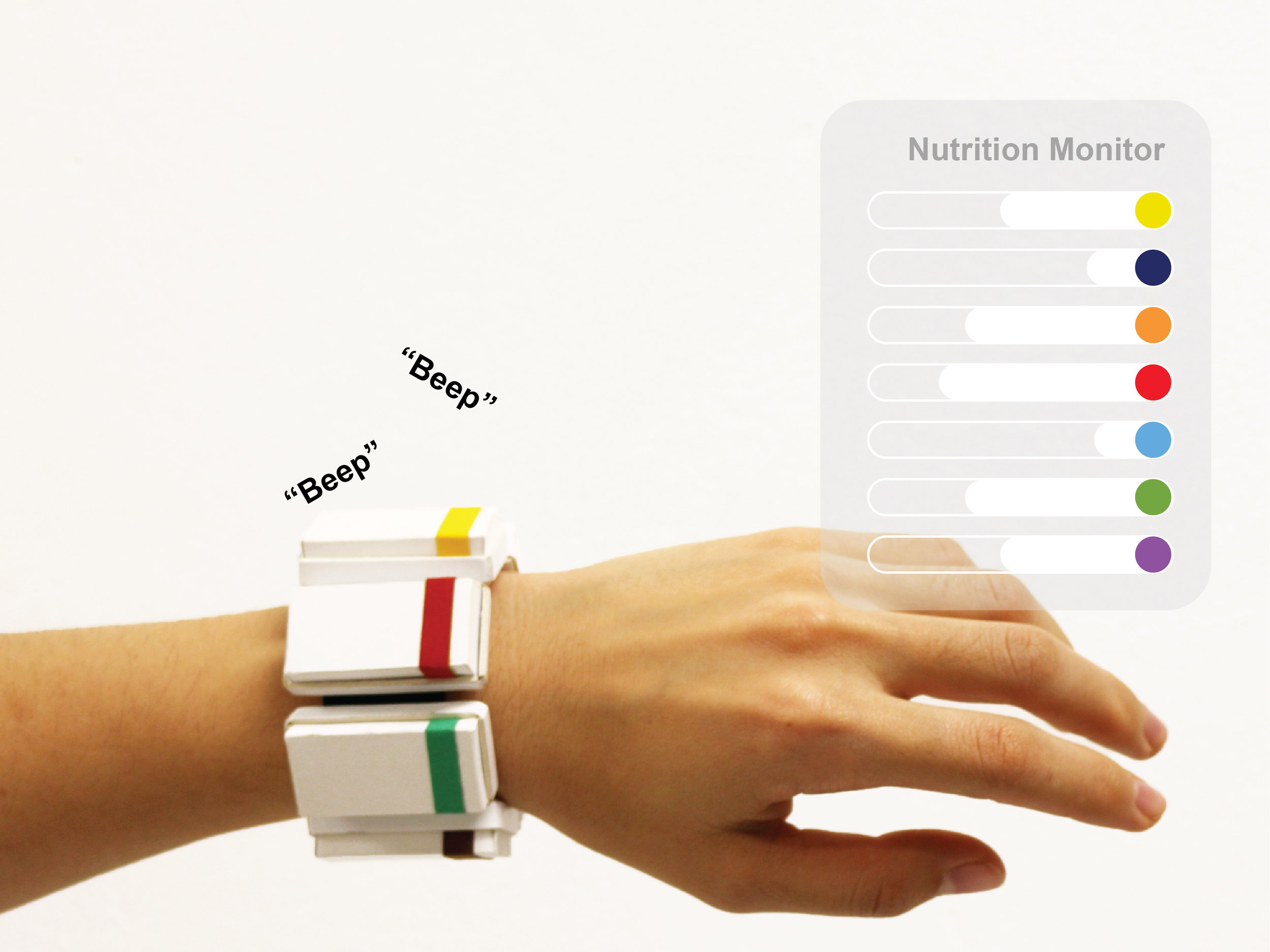 2 Detects insufficient nutrients in the body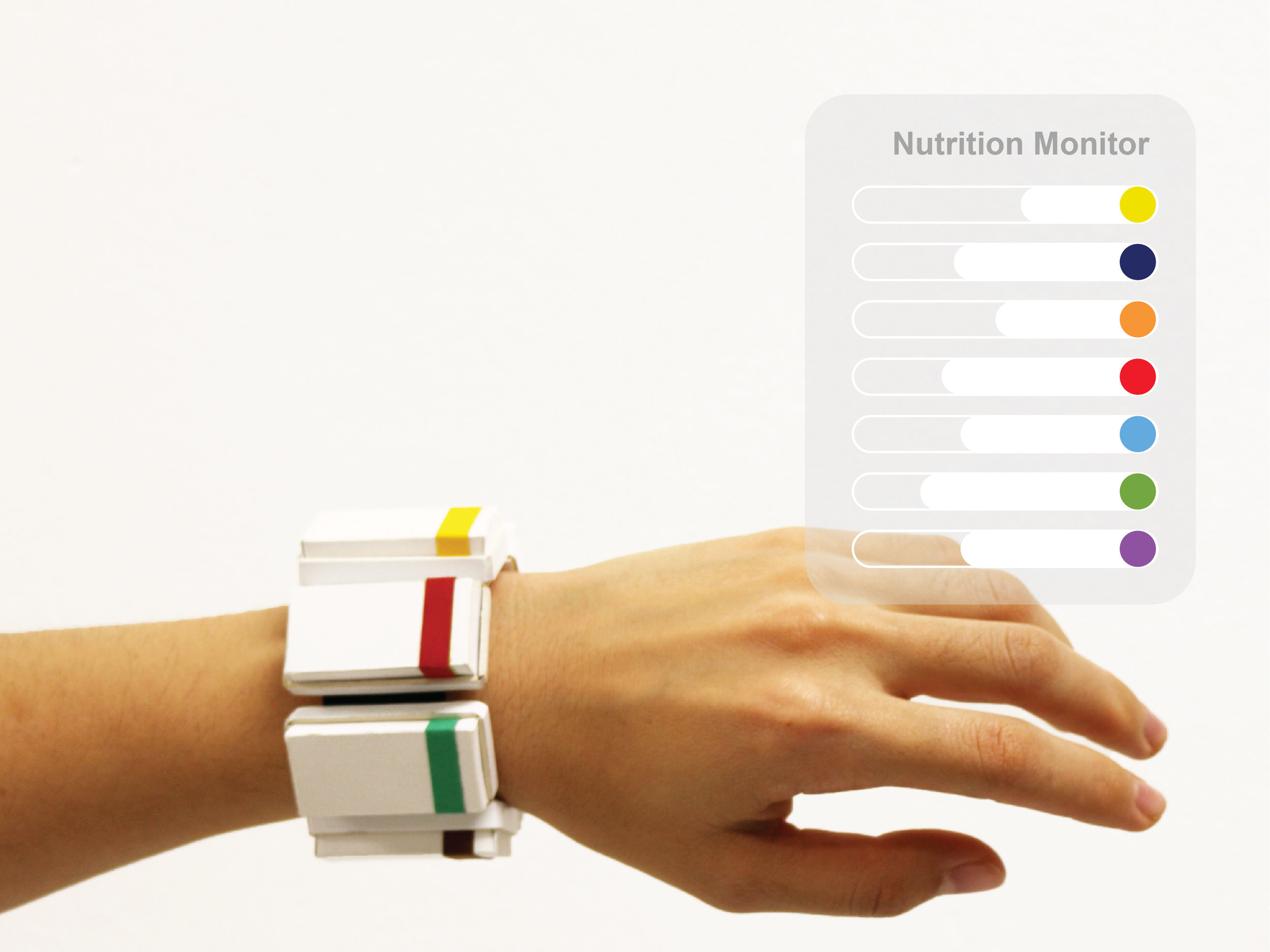 5 Continues to monitor your nutrient levels throughout the day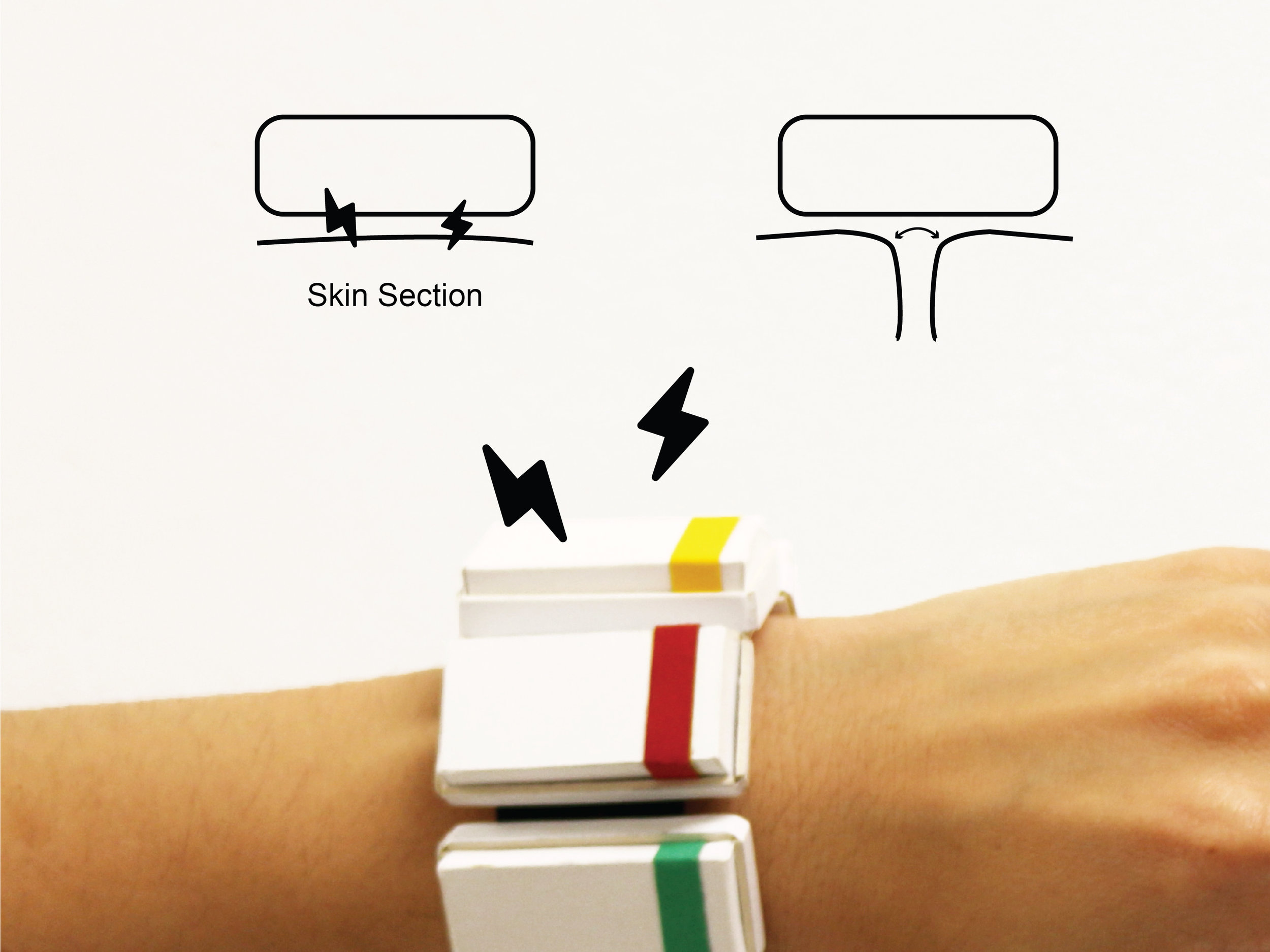 3 Use electrical stimulation to open up skin pores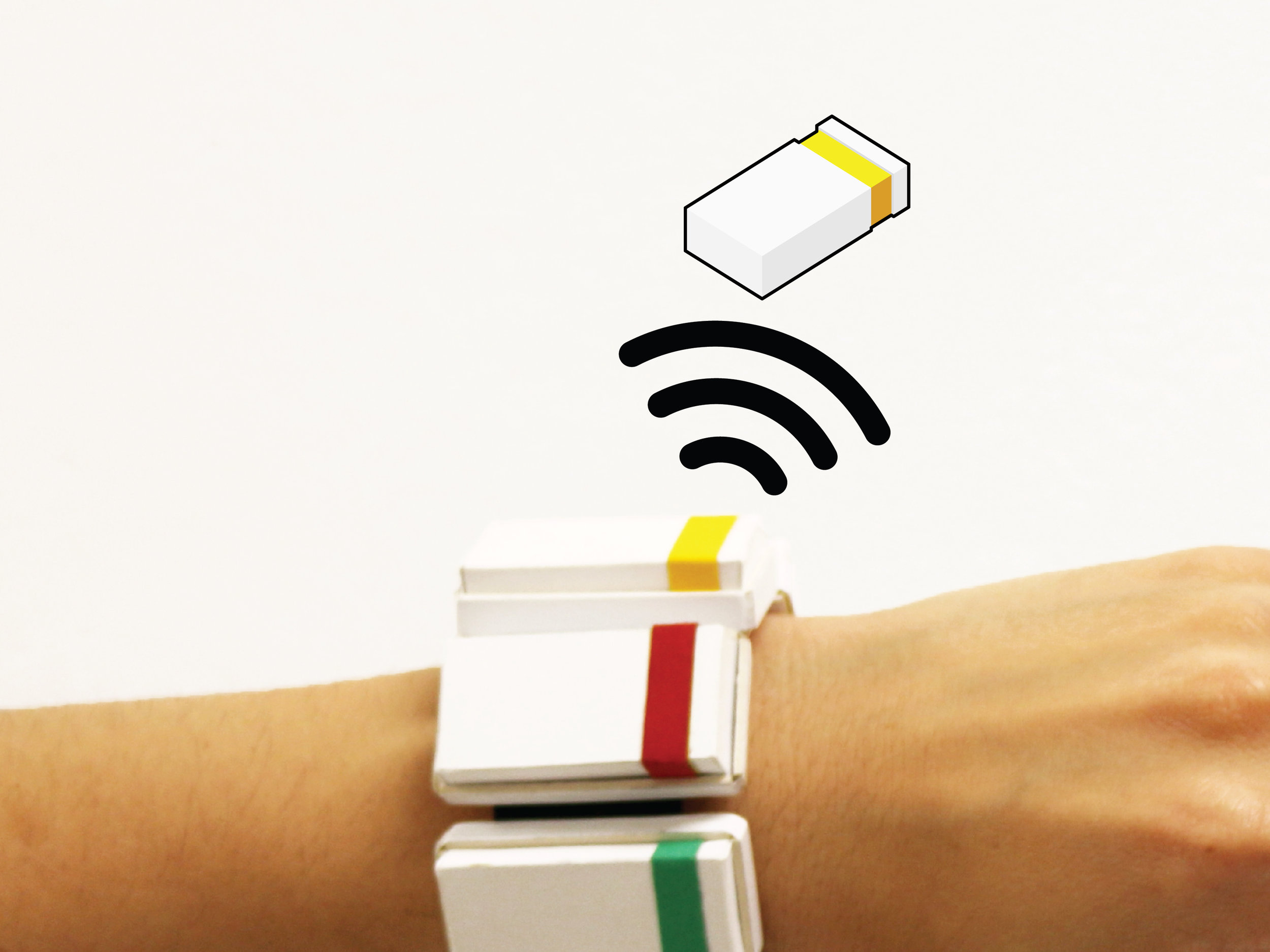 6 When pod levels are low, Vitago automatically orders more
Inspired by the DermalAbyss developed at the MIT Media Lab and BioStamp by MC10. An epidermal electronic circuit is embedded in the device which consist of an optical biosensor and a skin contacting sensor, which generates electrical signals proportional to the concentration of the vitamin inside our body. Electrical signals are delivered to the detector on the unit and compares data to determine the necessary dosage of nutrients needed.
The Making of Nano Nutrients
Skin is designed to be fairly impenetrable barrier. We are using nanotechnology to break down large molecules into nano size. Nano nutrients are then encased in a fat soluble substance so it can dissolve through the lipid layer of the skin and be absorbed by blood capillaries. These nano nutrients are encapsulated into pods for storage and distribution.
Upon detection of nutrient deficiency, skin pores are opened by electrical impulses, a method called electrodialysis. The epidermal electronic circuit pumps a suitable amount of nano nutrient into the blood capillaries through osmosis.
When nutrient pods are low, Vitago will communicate and notify suppliers to order replaceable pods, which will then be delivered to your home.