Sculpty
Interaction Design // Augmented Reality // Interface
As augmented reality becomes more accessible, the promise of a seamlessly mixed reality world presents new opportunities to interact with our built environment. Currently, most AR applications adapt a 2D interface paradigm, dependent on digital touch gestures. Content also relies heavily on pre-designed materials. Sculpty explores a more natural way of interacting with 3D objects in augmented space; one that engages body movements in space to create in AR.
I was inspired by applications like Just a Line by Google and Weird Type by Zach Liberman Anchored to our built environment, the phones becomes more than an interface to visualize this augmented world but a tool that allows us to draw a line and place text in space. Instead of staying static like most current AR and VR apps, what interested me was the engagement of the body and movements in space to create these results. Instead of 2D objects, I wanted to focus on interactions with 3D objects. This led me to the idea of sculpting by moulding surfaces through the action of Push and Pull.
The action of push and pull was prototyped on a 2D GUI through digital touch gestures, to a gyroscopic mouse that uses tilt data and a position based Air Mouse to manipulate a digital model. With the Air Mouse, users can physically move the mouse, select points with a button, and visualize the digital model all under a singular platform like we would in AR. I also prototyped object placement in AR by using a point cloud and establishing planes within augmented space.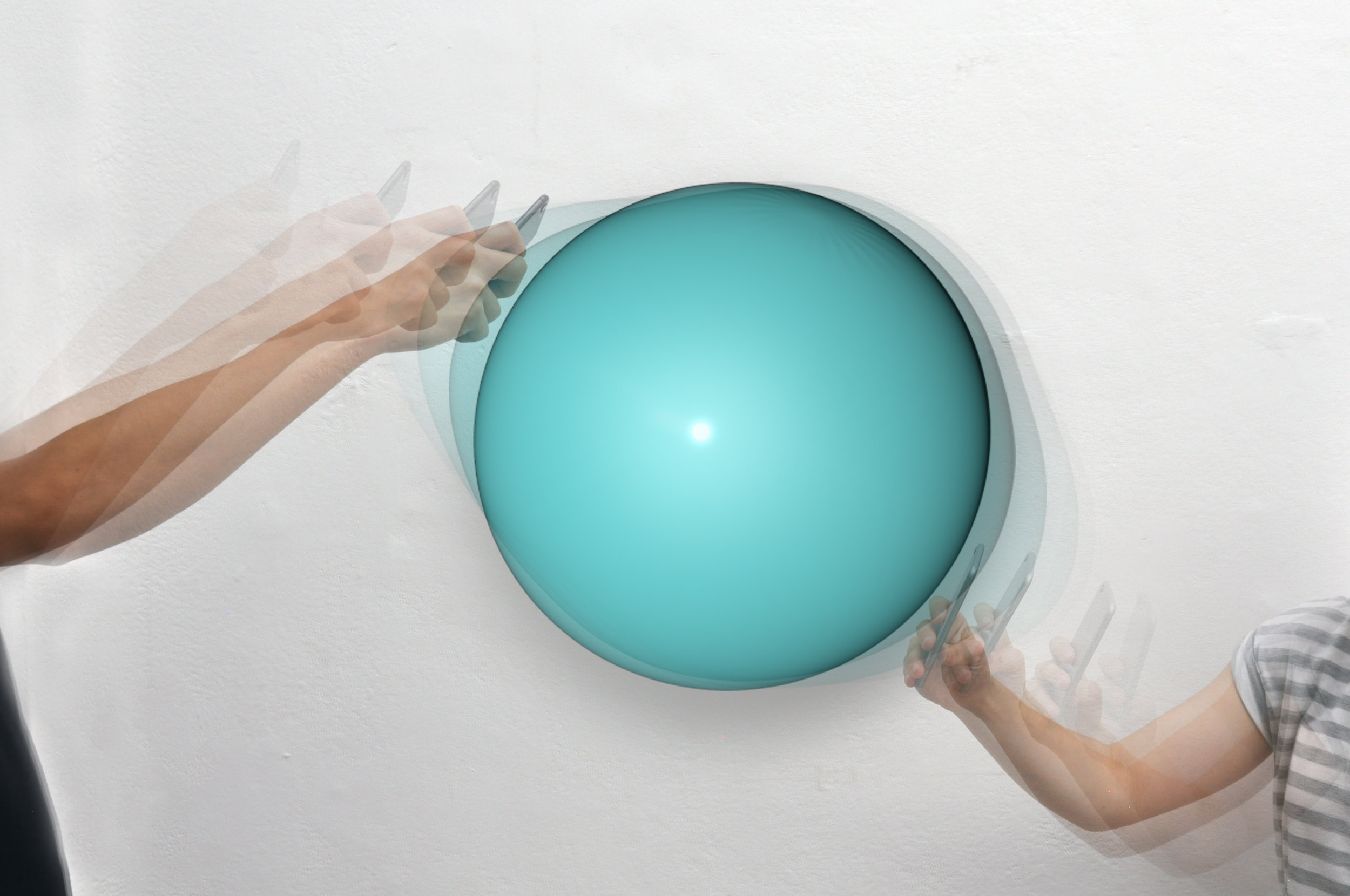 Users will click to select a subdivide point and physically push or pull to manipulate the surface of the object. With the development of multi-user AR, friends can sculpt the same object together.
The project positions itself between current AR applications and future hardwares that are accessible and utilizes hand/motion tracking. It takes parametric modeling away from the computer, making it more accessible to the masses. With more development, this can become a tool for creating; by taking the G-Code form these sculpted augmented objects we can 3D print them, bridging the gap between the digital and physical world.
In the case shown here, we can create delight from sculpting bubbles. What if you pull lightly and the bubble splits into two, or too fast and the bubble pops?